A cosmetic surgery, the purpose of a tummy tuck is to improve the appearance of the patient's abdomen. During this procedure – which also known as an abdominoplasty – your plastic surgeon trims excess fat and skin from your abdomen. Typically, the procedure also involves tightening the connective tissues of the abdomen with sutures too. Your surgeon then repositions the remaining skin tissue to result a more toned, firm appearance.
A tummy tuck might be right for you if there is excess skin or fat around your bellybutton. Or, if your lower abdominal wall is weak. A tummy tuck can significantly improve your self-confidence and body image.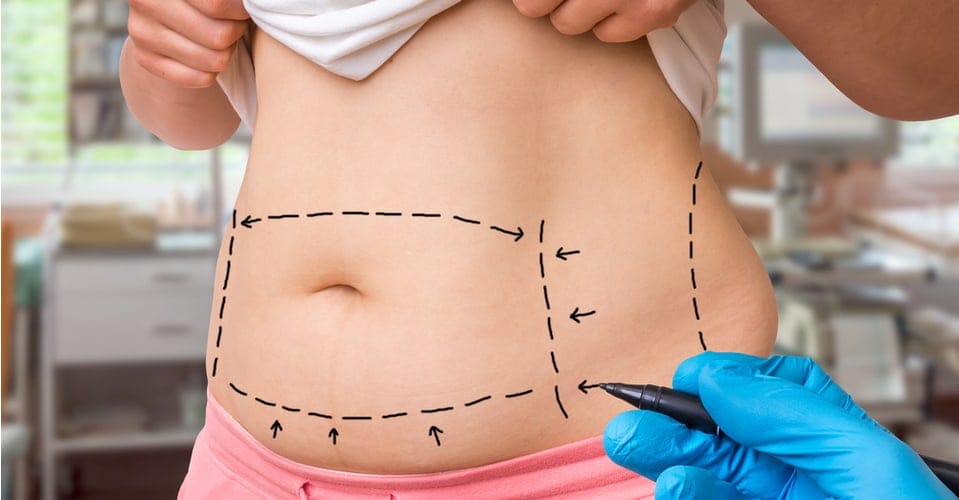 There are several reasons why people choose to undergo a tummy tuck procedure:
A major change in body weight.
Pregnancy. For example, after a C-section.
Following an abdominal surgery.
The effects of aging.
Improve natural body contour.
A tummy tuck involves removing excess loose fat and skin. It can include removal of stretch marks and extra skin tissue of the lower abdominal area just beneath the bellybutton. However, a tummy tuck won't eliminate stretch marks that are outside of this specific area. If you have had a C-section, your surgeon may be able to incorporate the scar into the tummy tuck procedure scar.
This procedure tuck is frequently done along with other cosmetic procedures like breast surgery. If you've already had liposuction, you might choose a tuck as a follow-up. This is because liposuction withdraws tissue just beneath the skin but does trim excess skin.
A tuck isn't an appropriate procedure for everyone. You may not be a good candidate for it if you:
Are planning to lose a lot of weight.
Are considering pregnancy.
Suffer from chronic conditions like diabetes or heart disease.
Your body mass index is higher than 30.
Smoke.
Had an abdominal surgery that left significant scar tissue.

Face Procedures
1 of 3
Breast Procedures

2 of 3
Body Procedures

3 of 3