Chemical Peel – Dr. Sarah Hagarty – Contact us today
A chemical peel is a type of skin-resurfacing procedure. Your doctor applies a chemical solution to your skin in order to remove the topmost layers. The skin that regrows following a chemical peel appears refreshed and more youthful.
Chemical peels are effective for treating facial wrinkles, scars and uneven skin coloration. A chemical peel may be done as a standalone procedure or in combination with another cosmetic treatment.
Chemical peels are done at a variety of depths: light, medium and deep. The depth of the peel depends upon the patient's goals for the treatment. Each depth of peel utilizes a different chemical peel solution. Deeper peels give the most significant results, but also require longer recuperation times.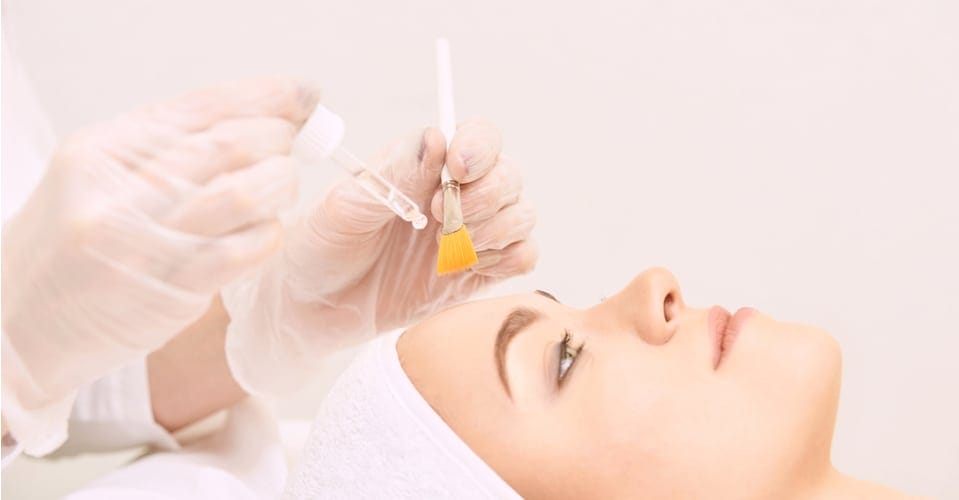 Many people choose chemical peels as a way to treat different types of skin issues. Depending upon the issues the patient wants to address, there are typically one of three to choose from:
Light peel. A light, superficial peel treats the outermost layer of the skin. It's a popular choice for treating fine facial lines, acne and uneven skin coloring. Some patients undergo a light chemical peel as frequently as every three to four weeks.
Medium peel. This variety serves to remove cells from the skin and from areas of the topmost middle layers. The medium option treats acne scarring, wrinkles and inconsistent skin tones. You may choose to repeat a medium peel every few months to sustain results.
Deep peel. The deep variety of a peel removes top, middle and lower layers of skin cells. Your plastic surgeon might suggest it if there are deep wrinkles, scarring or signs of precancerous growth on your face. This type of peel can only be done once.
Consult with Dr. Hagarty about your expectations for this cosmetic procedure, as well as its possible risks. Be sure to understand how many peels you may need, duration of recovery time and results you can expect.

Face Procedures
1 of 3
Breast Procedures

2 of 3
Body Procedures

3 of 3