Blepharoplasty (eyelid surgery) is a type of cosmetic surgery that repairs sagging eyelids. It usually involves removal of excess fat, skin and muscle tissue. Due to the aging process, the eyelids tend to stretch and their supportive muscles weaken. Consequently, excess fat may collect below and above the eyelids. This causes drooping eyebrows, eyelids and bags underneath the eyes.
In addition to making you appear older, drooping skin around the eyes reduces peripheral vision. Particularly in the outer and upper field of vision. Eyelid surgery reduces or even eliminates these field of vision issues while making your eyes look more youthful.
To help determine if eyelid surgery is a possibility for you, call our facility today to schedule a consultation with Dr. Hagarty. At your appointment, you'll learn what to expect from eyelid surgery as well as its benefits and potential risks.
You may consider eyelid surgery if sagging or drooping eyelids prevent your eyes from fully opening. Removal of excess skin from the upper eyelids can help improve your vision significantly. Plus, it's an effective way to refresh your appearance and boost self-esteem.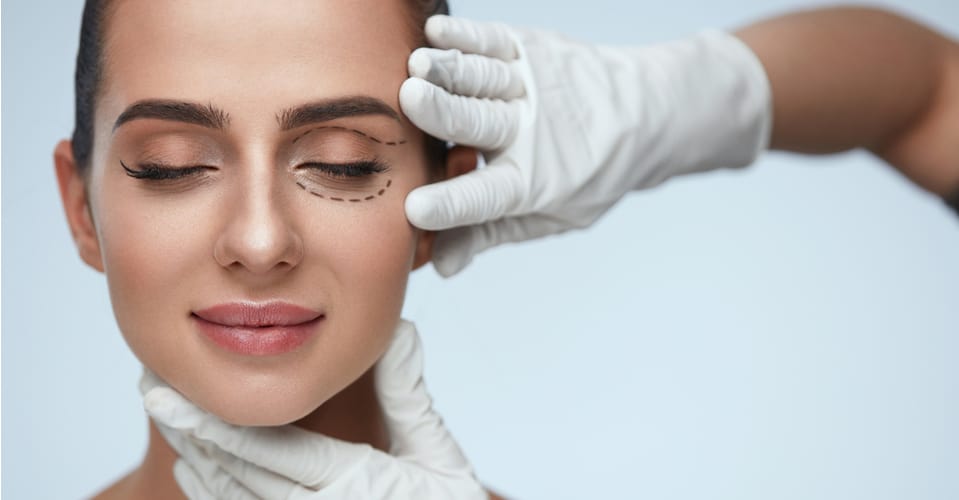 You might be a good candidate for eyelid surgery if:
Your upper eyelids are drooping and it interferes with your vision.
There is excess skin on your lower eyelids and there are bags below your eyes.
Many patients opt to undergo eyelid surgery along with another cosmetic procedure like a facelift or a brow lift. Note that lower eyelid surgery is usually done solely for cosmetic purposes.
This surgery is typically done on an outpatient basis. Your plastic surgeon injects a numbing medication into the lids to ease discomfort. Also, patients typically receive intravenous medication to help them relax during the surgery.
Learn more about how this procedure can rejuvenate your appearance.

Face Procedures
1 of 3
Breast Procedures

2 of 3
Body Procedures

3 of 3